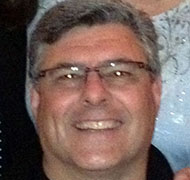 ANDRE PAQUIN ASSOCIATES
Andre Paquin is the owner of Andre Paquin Associates, an integrated communication design & branding consultancy based in Ocean, New Jersey. Andre helps his clients – corporate, non-profit and institutional organizations with matters of identity, branding, marketing communications and technology. Andre has served as President of the American Marketing Association in New Jersey twice and as president of InSource, an organization devoted to the issues that challenge business managers running corporate in-house creative organizations. Andre is also a member of the New Jersey Marketing Executives Networking Group and the Institute of Management Consultants.
Andre's 36-year career includes unique experiences from a variety of perspectives. He has worked in creative leadership capacities for major corporations like Wells Fargo (Director of Branding & Creative Services), RJR Nabisco (packaging design manager), Kraft General Foods (packaging designer) and International Playtex (art director). In addition, Andre has also worked for some of the world's most notable corporate identity and branding consultancies – Interbrand (in Cincinnati as General Manager and Creative Director and in New York as Director of Creative Services), FutureBrand, Enterprise IG and Siegel+Gale.
BUSINESS MODEL
It has always been the aim of this organization to be streamlined and efficient. We have no physical space, just virtual. The "associates" are seasoned experts who have been assembled to solve a problem, a team of specialists selected especially for your particular challenge. The make-up of the team assigned to your project or account may be different depending on the particular assignment. Andre selects and conducts each team, orchestrating all members on a strict plan of operation. Andre conducts briefing meetings, extracting information from each client to best understand each challenge before selecting the team best fit to the assignment. In most cases, Andre will play a major role in the development and management of your project.